Guide on subscription forms
In order to create a form, click 'Forms' in the main menu bar. Then click "Create a new form". After the last step, you will be presented with different form options: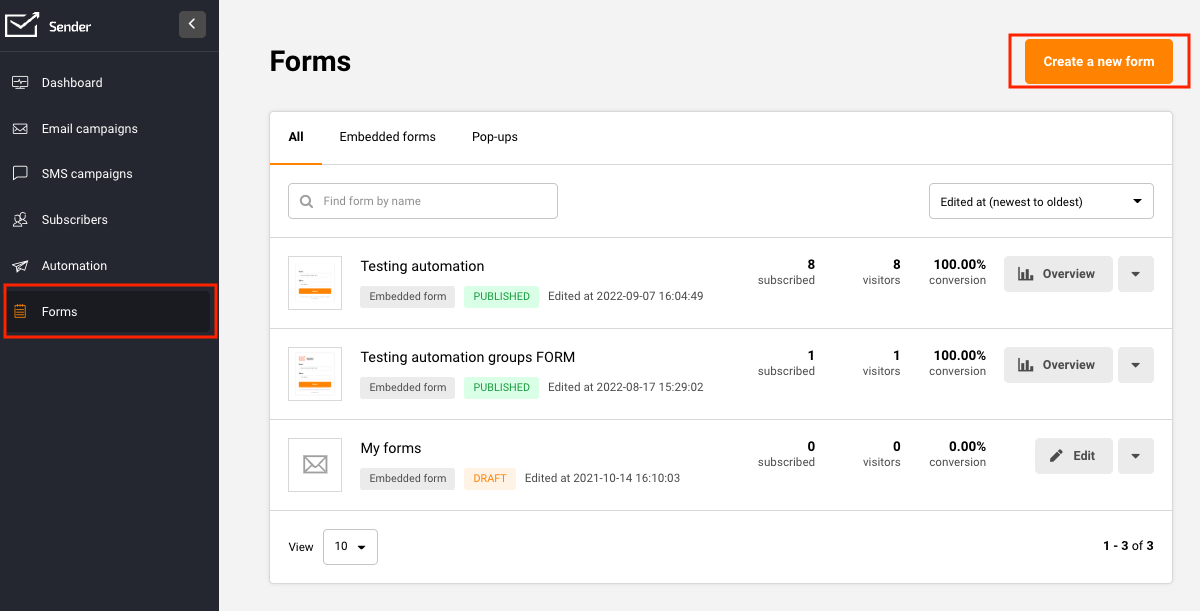 Then name your form and click "Create".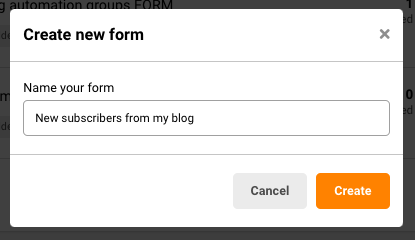 In this particular case, choose the Embedded form.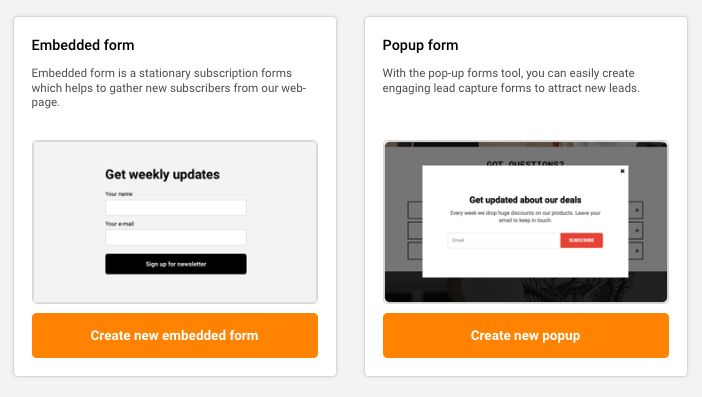 Choose between Default and Basic layout.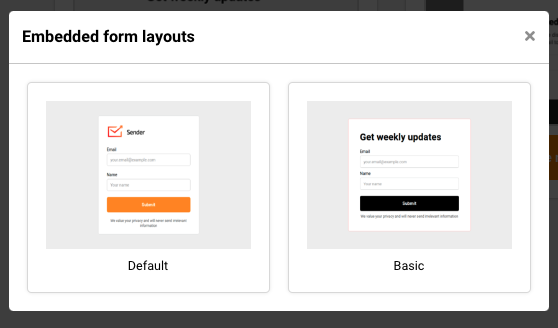 Creating an embedded form is a simple process. Firstly, you will need to set up the design. The subscription form is fully customizable – each element can be changed and modified according to your needs. Furthermore, the subscription form can have additional pieces like reCaptcha for security, a confirmation checkbox for GDRP requirements, and other options.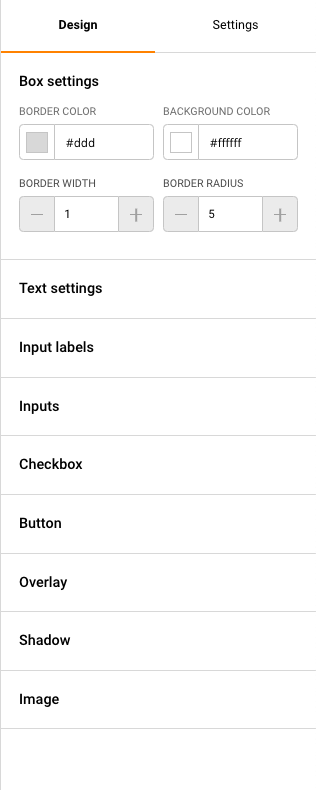 Design settings offer a variety of different options. Each element is completely customizable:
Box settings
Text settings
Input labels
Inputs (fields, e.g. name, surname)
Checkbox
Button
Overlay
Shadow
Image
Second tab is responsible for additional form's features, like:
ReCaptcha – Spam prevention.
Confirmation checkbox – usually used for GDPR compliance.
Redirection – custom redirection after subscription.
Choose whether you want to display the title and logo.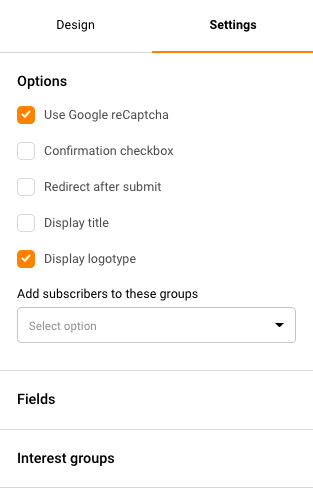 The fields section is used for adding custom fields. These fields are imported from the general fields section (Subscribers -> Fields), although light edits can be done here.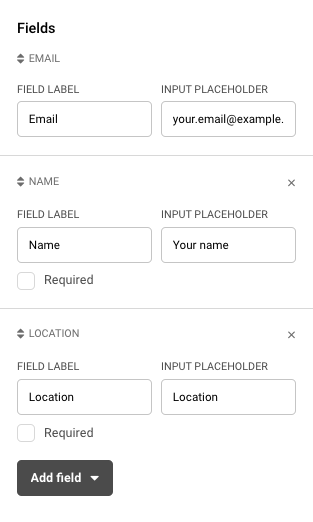 Interest groups are used let subscribers decide what type of content they might be interested in. They can do so by ticking a box in the form.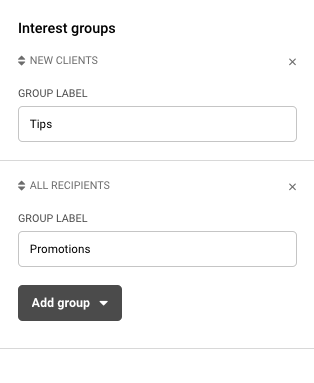 In the image below, you will see what the basic subscription form with a few additional changes looks like.
New recipients will be assigned to a group/groups which they selected upon signup.
Furthermore – the thank you page can be customized. Click on the "Success message" button at the top and start editing text by clicking on it. This banner will be shown to new subscribers after submitting the information.
After the subscription form is fully designed – click the "Save and continue" button at the top right side. After that, you will reach the final tab. There you will find the form's script (the embedded forms have two script parts), which must be embedded into your web page. 
The activity window can be accessed by clicking on "Overview" button in the forms section.
Note – you don't need to re-implement the subscription form after any applied modifications. It will be automatically updated after being saved.
WordPress website owners can implement subscription forms and popups using plugin integration. Click here to learn more. 
If you are stuck on a specific task or can't find a way to execute a particular job, contact our support team via LiveChat or [email protected] – we're here to help 24/7.