How to migrate to Sender.net from any other platform?
Subscriber lists from MailChimp and GetResponse can be imported using API tokens. 
Moving from any other platform is possible by simply exporting the whole subscriber database from the current platform into a .txt, .csv or .xlsx  type file and importing it into Sender.net
This can be done by going to:
Subscribers -> Add subscribers -> Import file 
A preview of the subscriber list will be shown for the columns to be matched with the subscriber fields. The bottom bar can be used to move sideways to allocate all the columns to the appropriate fields. A group or multiple groups can be selected for the subscribers to be imported to also has to be chosen to.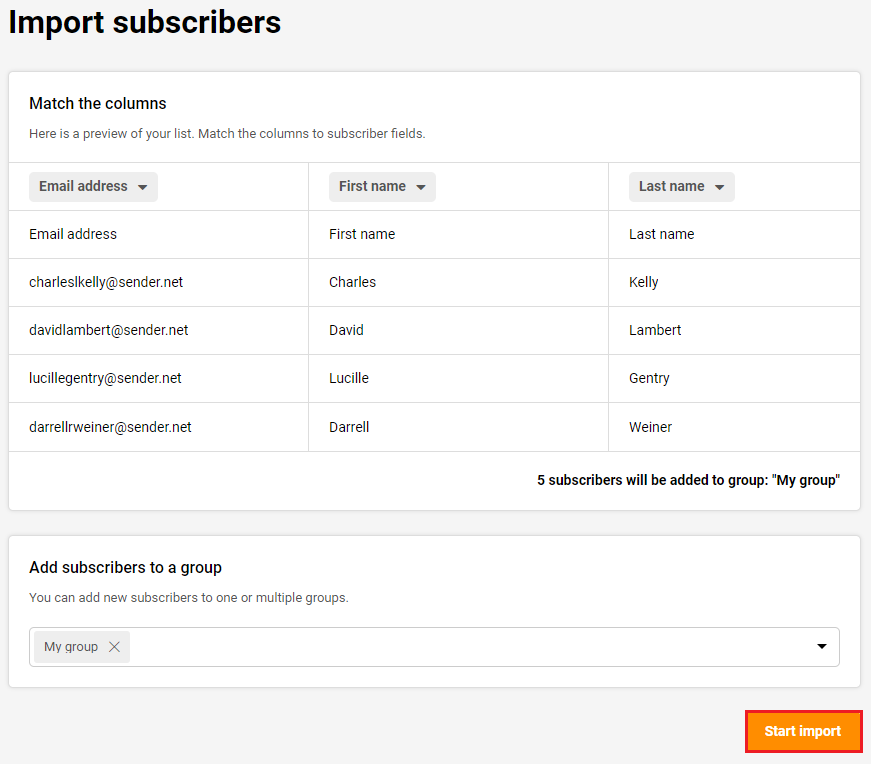 If you are stuck on a specific task or can't find a way to execute a particular job, contact our support team via LiveChat or [email protected] – we're here to help 24/7.