Where can I find active and unique subscribers?
The dashboard section holds several shortcuts. The subscription plan counters' block is one of them. There is also a table with active subscribers, unique subscribers, and sent email counts.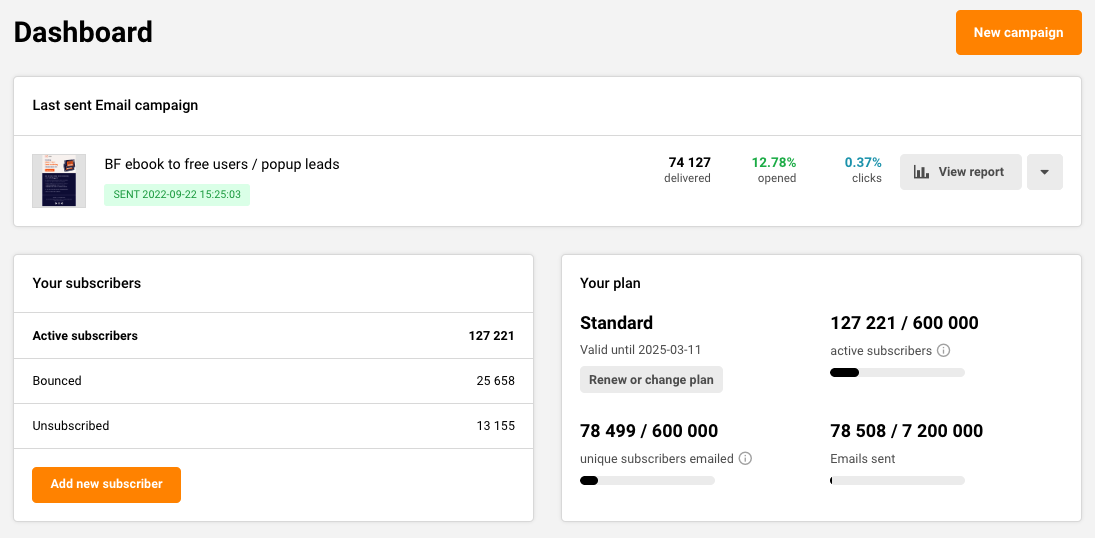 Another place where unique and active subscribers can be found is the billing section. Simply go to Settings -> Billing.
If you got stuck on a specific task or can't find a way to execute a particular job, contact our support team via LiveChat or [email protected] – we're here to help 24/7.