The documentation of our PrestaShop plugin
This is the official documentation for Sender.net's Integration Module for Prestashop.
You will need a Sender.net account.
A working Prestashop store (version 1.6.10 or newer)
Embedded subscription forms
Pop-up forms

Auto-subscription of new users

Cart tracking
Abandoned cart reminder using Sender.net's automation
Guest cart capture
Converted cart tracking
Fully loaded integrations
Export customers to Sender.net
Head to app.sender.net and log into your account
Click here to download the Prestashop plugin
Go to your Prestashop admin panel. Go to the 'Modules and Services' section. Then click 'Add a new module'. Next, click 'Choose a file' and choose the file you have downloaded from Sender.net
Click 'Upload this module'
Go to 'Emailing & SMS' section, find Sender.net's module and click 'Install'. Next click "Proceed with the installation"
You will be redirected to the Sender.net settings page
Activate the "Sender.net email marketing" plugin by inserting an API token

 and clicking "Authenticate"

Enjoy!
Here's a short video of the installation process:
EMBEDDED SUBSCRIPTION FORMS
When enabled, a Sender.net subscription forms will appear in the Module positions menu. It allows you to insert your Sender.net's subscription form into your web page. All your forms must be created via the Sender.net's Form creator. Once the form is created, you can see it in your plugins menu.
Enabling/Disabling the 'Forms'
Head to the 'Forms' section in your Sender.net's plugin menu.
The feature is disabled by default. To enable the subscription form click the 'Enable' button and select a form.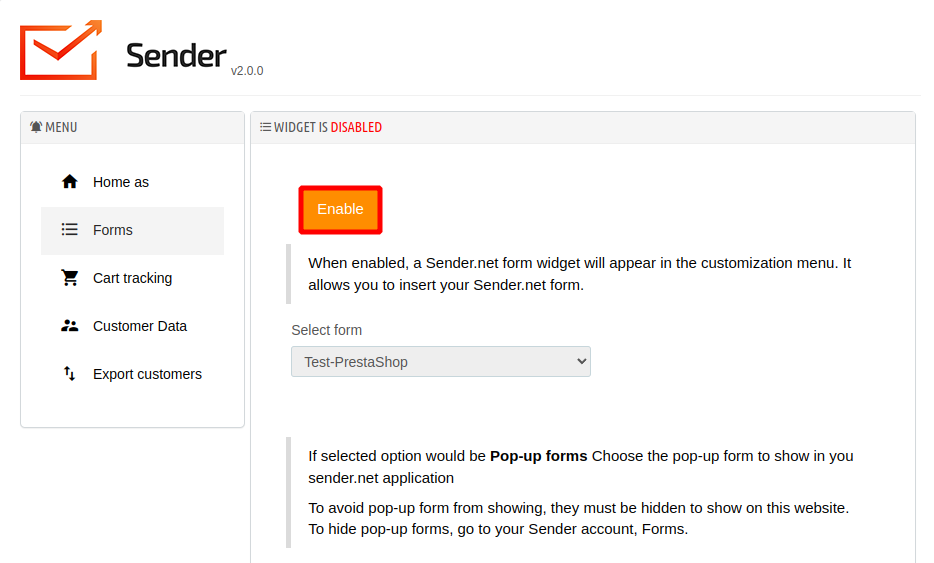 Pop-up forms will automatically appear on your website without further configurations. Simply "Active" a required pop-up on Sender.net platform, and it will appear on the website.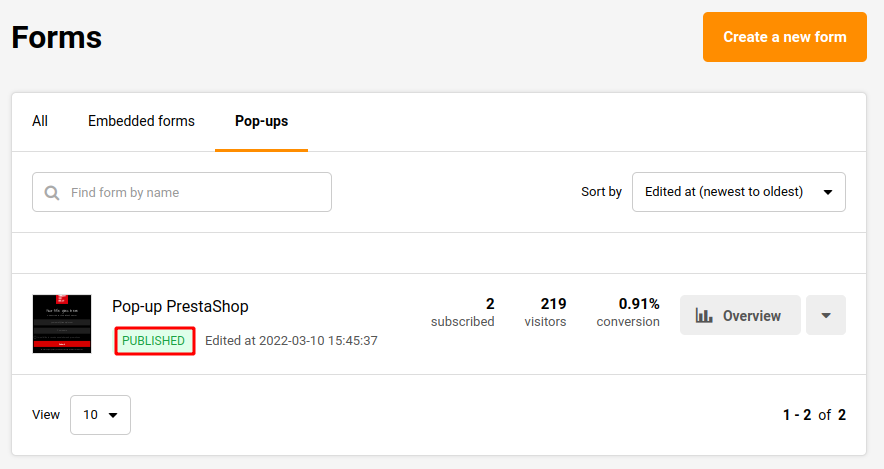 Next time you open your website, the popup will appear according to its behavior settings. 
To turn on cart tracking click Enable.

Then select to which list save the customers whose carts were tracked.
If the customer is new, select the same or a different list to which save guests or new signups whose carts were tracked.
Now it is possible to create automated Abandoned cart and Product purchased workflows. If you do not have one yet, simply click Setup now.
Choose the trigger A product is purchased or A cart is abandoned to set up the automation.
After the trigger, add a delay and any other steps (e.g. an email reminder).
Here is an example of what the abandoned cart automation workflow could look like:
Once the automation workflow is completed, make sure to activate it.
To save customer data, make sure that cart tracking is enabled.
Then click Customer data and select which customer data you would like to add (email is added by default).
There is an option for the Gender and Date of Birth field information to be collected from the customers. This information can be used to personalize future email campaigns or congratulate your customers on their birthday.
If you do not have such fields created within your Sender.net platform, you can click Create new field.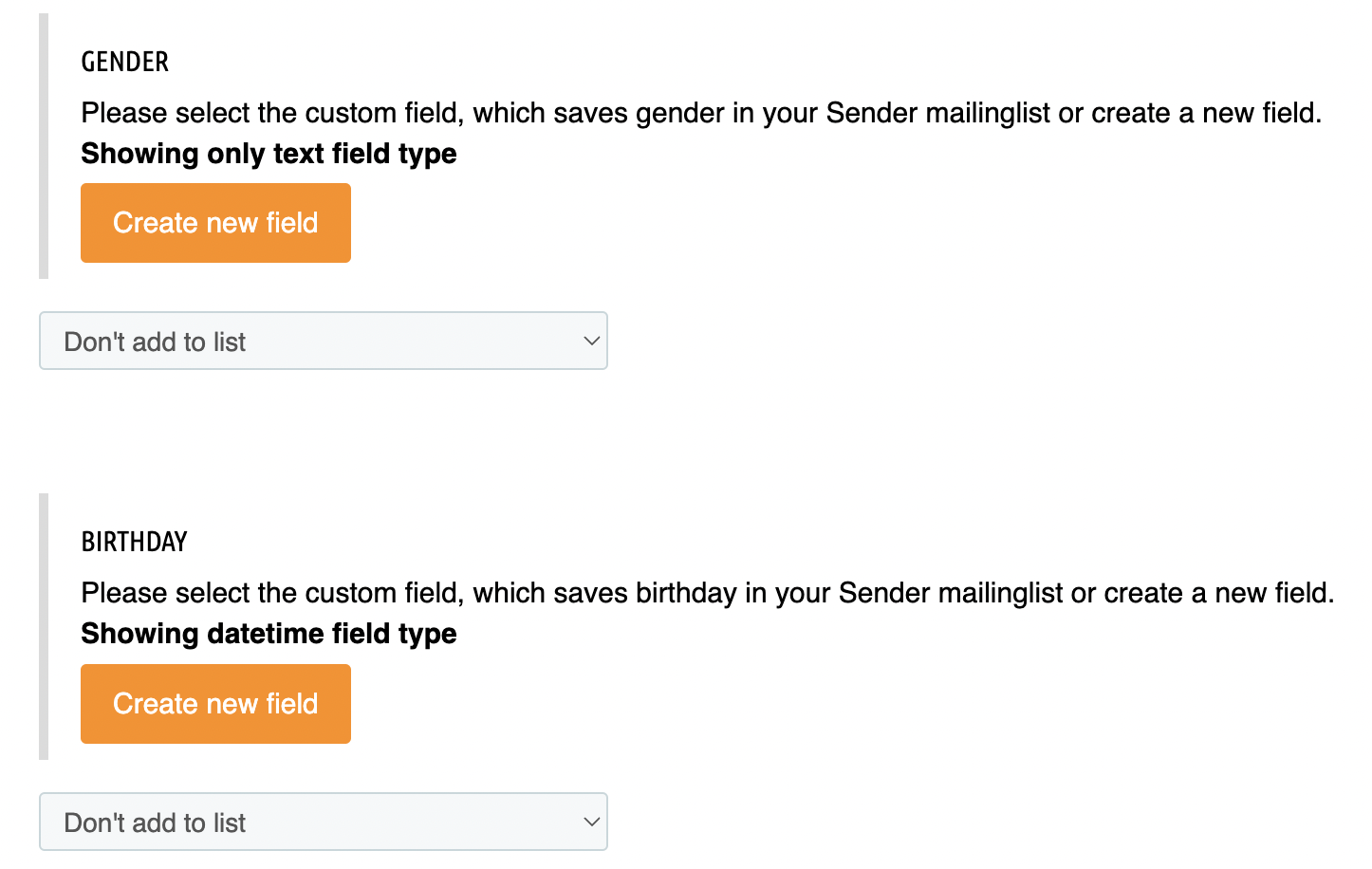 This data would be saved in your Sender.net application as subscriber information in their custom fields.
There is an option to export all your customers into a group in your Sender.net account.
Simply select the list that you want your customers to be added to and click Synchronize this list with Sender:
If you are stuck on a specific task or can't find a way to execute a particular job, contact our support team via LiveChat or [email protected] – we're here to help 24/7.