Set Up Two-Factor Authentication
Two-Factor Authentication (2FA) needs to be set for each account user separately. 
To set up the 2FA, go to Settings -> Users and click Edit next to the user you want to set up the 2FA for.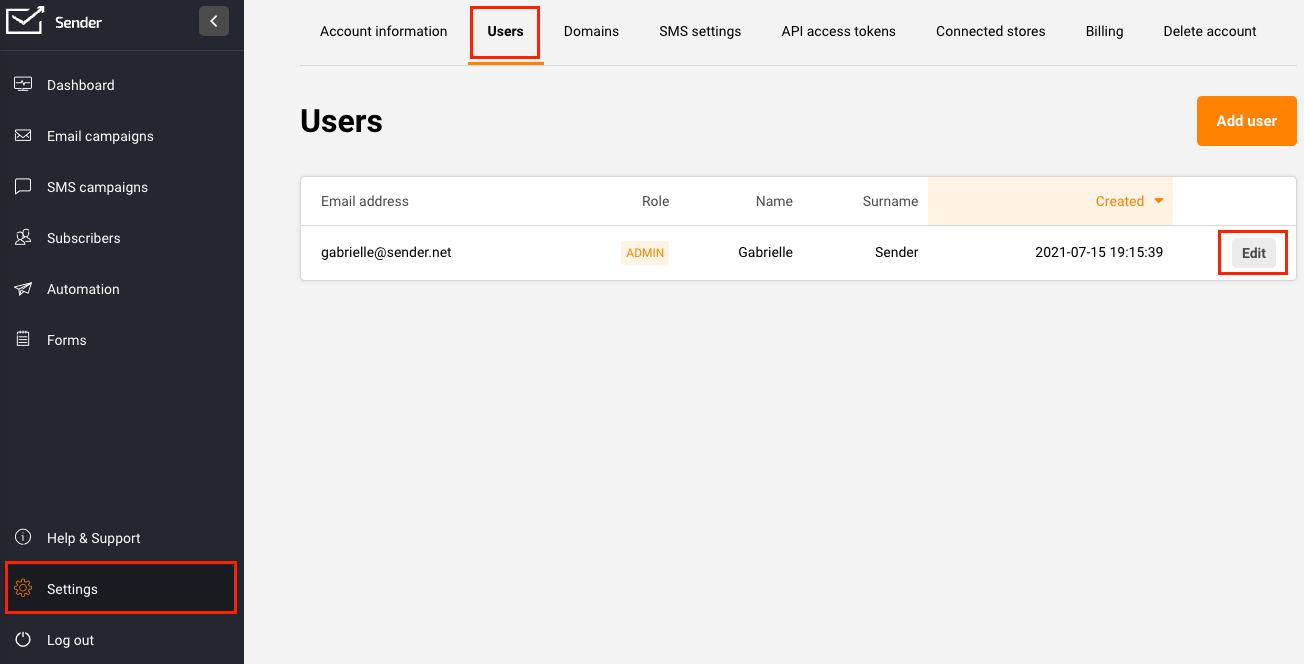 After that, enable the "Two factor authentication" feature by switching the toggle and follow the provided instructions.
Set up 2FA authentication in 3 steps:
Download and install the free Google Authenticator iPhone or Android app on your smartphone.
Open the app, click "Add a code", choose "Scan a QR code" and then scan the QR code provided.
3. Enter the numbers from the app in the field below.
Once the code is entered, the 2FA gets enabled.
Upon your next log in, you will be required to enter a 6 digit code.  To do that, simply open the "Google Authenticator" application on your mobile device and enter the given code.
To disable the 2FA for your user, go to Settings -> Users, click "Edit" next to the user you want to make changes to. 
Then either click the "Disable 2FA" button or switch the "Two factor authentication" toggle.
If you got stuck on a specific task or can't find a way to execute a particular job, contact our support team via LiveChat or [email protected] – we're here to help 24/7.