Yes, go-a-head and click a campaign section and then "New Campaign" button.
In the first step of campaign creation, you have an option to choose campaign design – fill in the the details then click on the "Plain text" icon and "save and continue" button.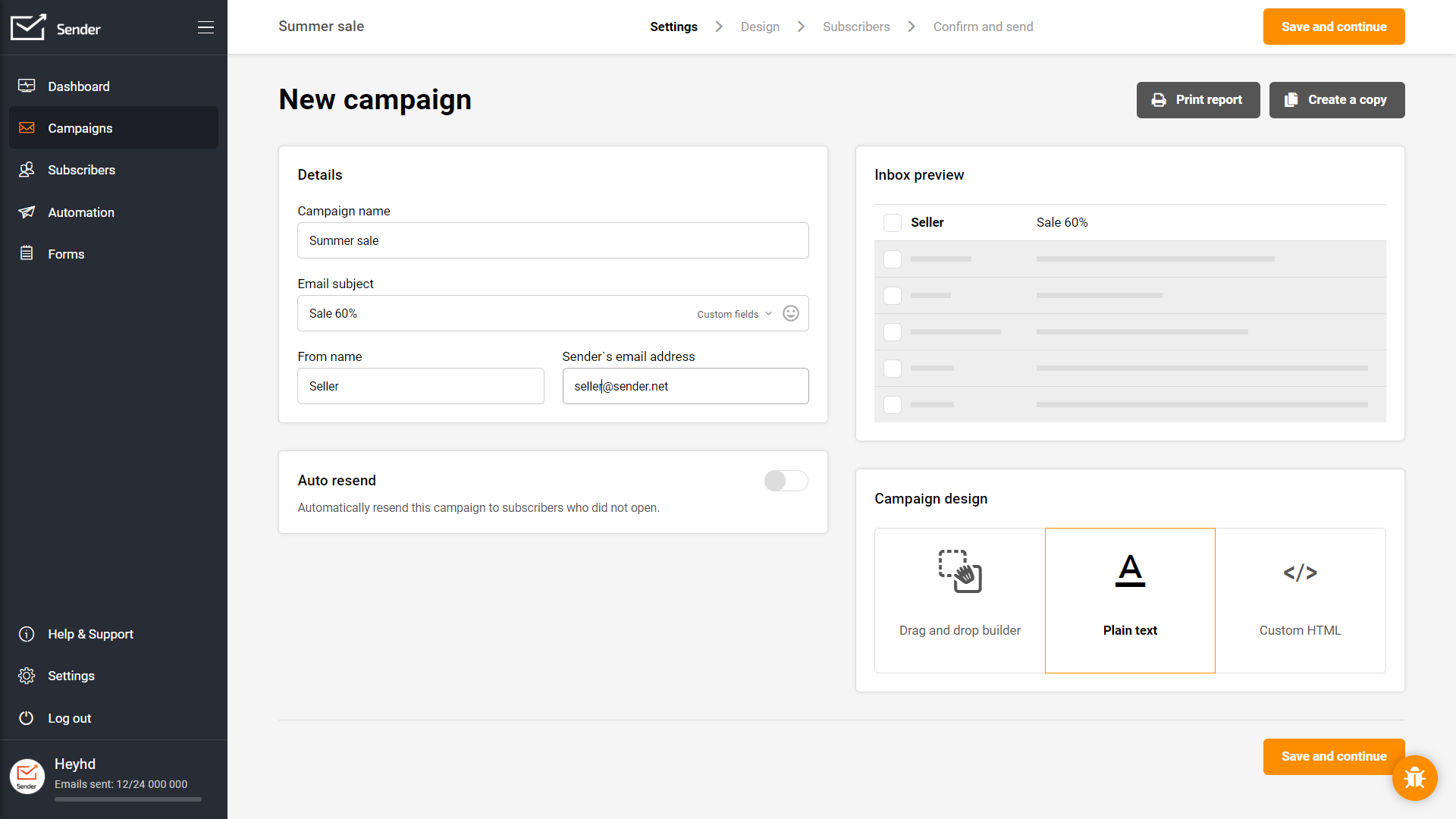 Now system will brings you to the next step – plain text editor.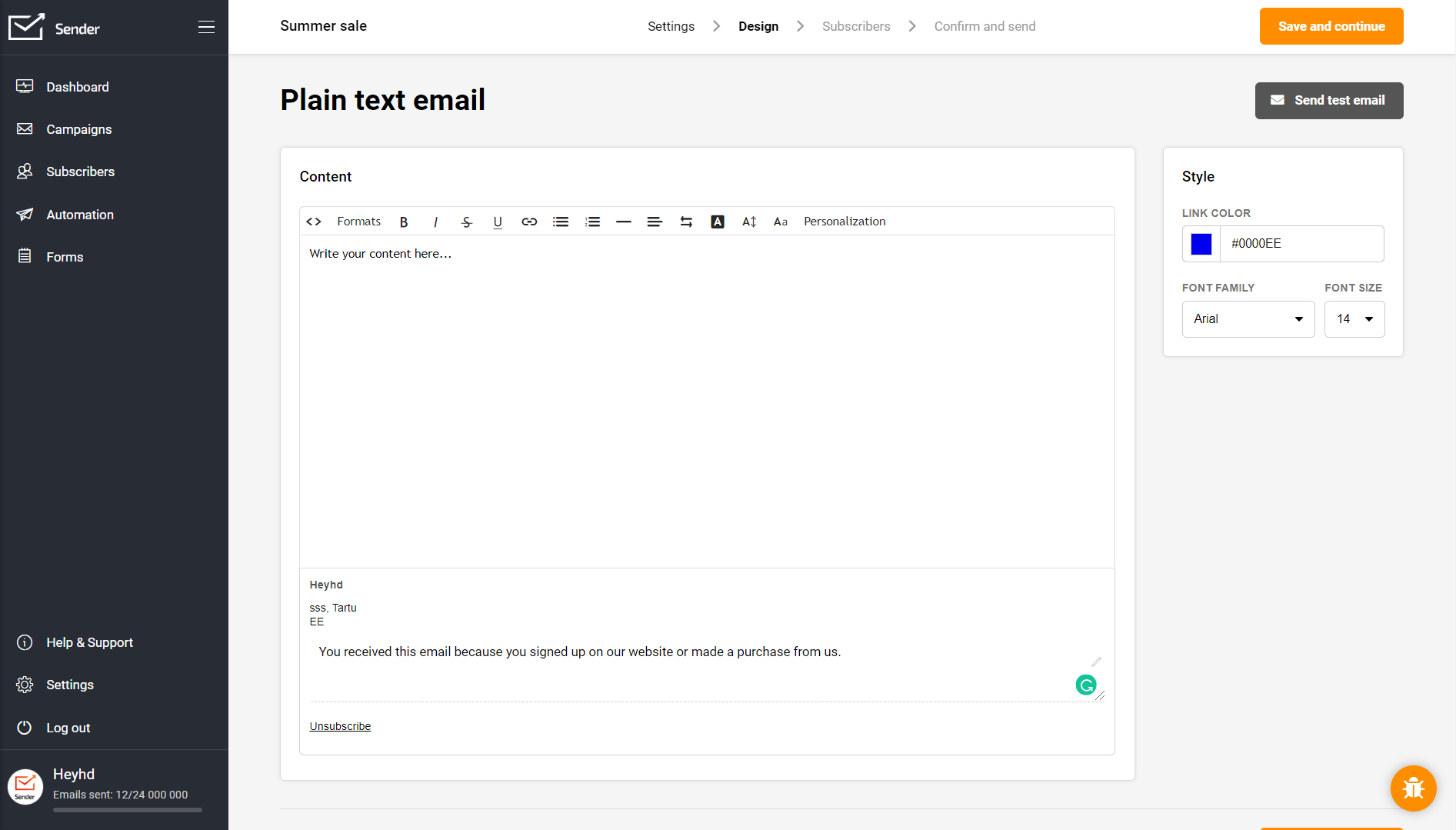 That's it!
If you got stuck on a specific task or can't find a way to execute a particular job, contact our support team via LiveChat or support@sender.net – we're here to help 24/7, 7 days a week.