How to unsubscribe a single or multiple subscribers?
Whether you have been requested by a subscriber or simply want to clean up your subscriber list from inactive recipients without losing their contact details, unsubscribing is an important feature from the user end to maintain only the most engaged audience.
To remove a single subscriber, simply search their name in the search bar, tick the box next to their email address, click Actions -> Unsubscribe.
If you want to unsubscribe subscribers in bulk or clean up your list from unengaged subscribers without losing their contact information do the following steps:
Use the Advanced filter to filter out recipients that you consider inactive and unengaged. That could be subscribers that did not open any campaign for the last 6 months.
After selecting the proper conditions for your list, click the arrow and Select all the subscribers that got filtered out.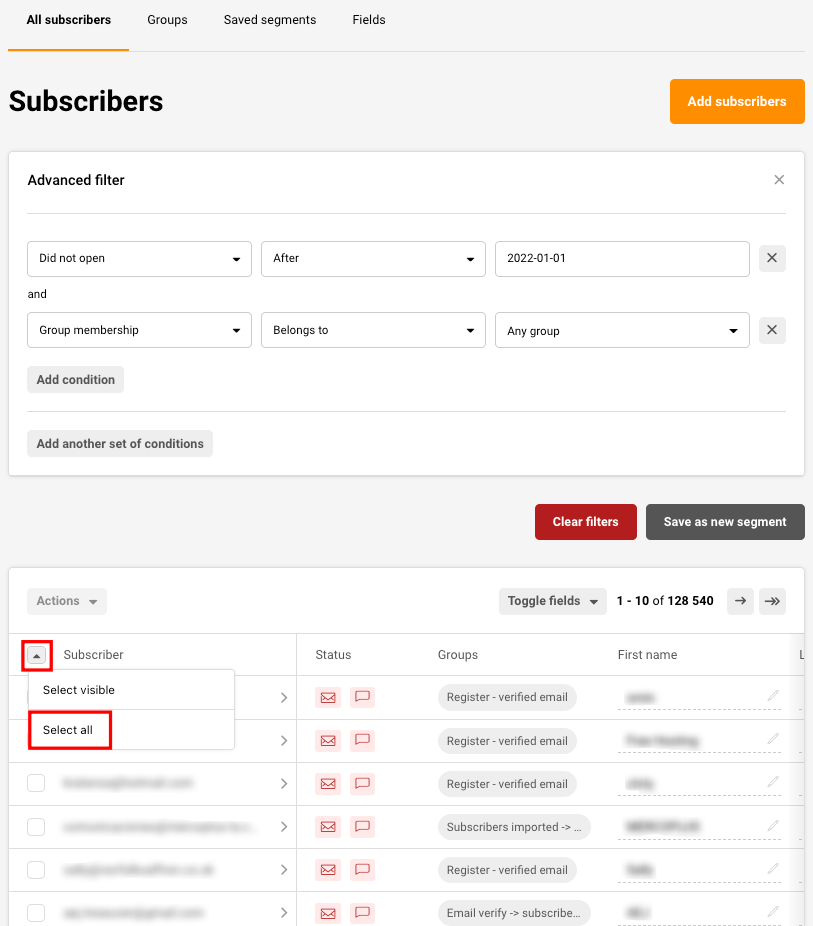 After selecting the subscribers, click Actions -> Unsubscribe as described above.
If you still struggle with domain verification – contact your support team via LiveChat or [email protected] – we'll help you with verification. We're ready to help 24/7.