Scheduled campaigns have more potential for additional reach – it's no secret that the delivery date and time plays a significant role in newsletters engagement and opening rates. Therefore, we recommend scheduling campaigns as frequently as possible.
How to schedule a campaign?
Campaign scheduling is done in the last step of campaign creation – when you're done with campaign design, continue with the following steps until you reach the final stage.
When the schedule button is clicked, a calendar will appear – pick a date and time on which the email will be delivered. Campaigns are sent according to your account's timezone.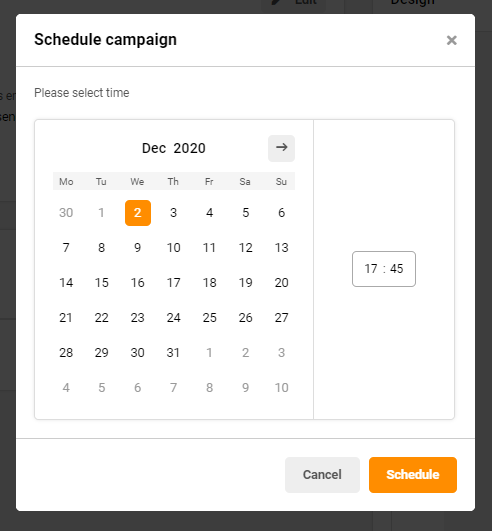 Scheduled newsletters appear in the campaign section with included delivery time.