How to reorder subscriber fields
The ability to reorder subscriber custom fields, provides enhanced customization and organization for your management process. It allows you to move and rearrange custom fields as per your preference.
Email, first name, last name, and contact number are fixed fields, however, all user-generated fields can be rearranged.
To reorder the subscriber fields, navigate to 'Subscribers', select 'Fields', and then choose 'Reorder Fields'.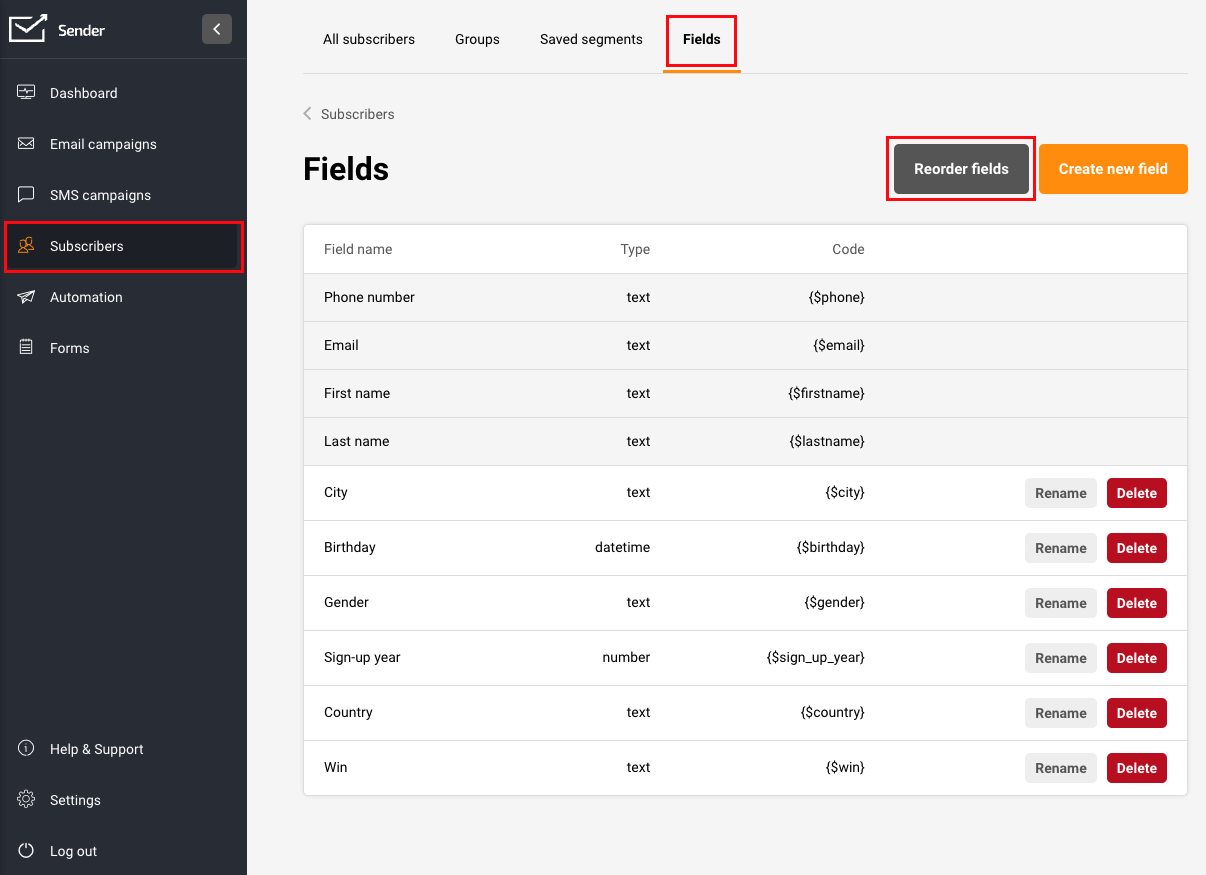 Then, move each field to your preferred location and secure the alterations made. This reordering modifies the display of subscriber information within your main subscribers' list.
If you got stuck on a specific task or can't find a way to execute a particular job, contact our support team via LiveChat or [email protected] – we're here to help 24/7.