How to purchase SMS credits
To buy SMS credits, you need a standard or a professional plan. To check or renew your current plan, do the following steps: 
Head to app.sender.net and log into your account
Click on 'Settings' and select the 'Billing' section at the top
Click 'Upgrade plan' to send SMS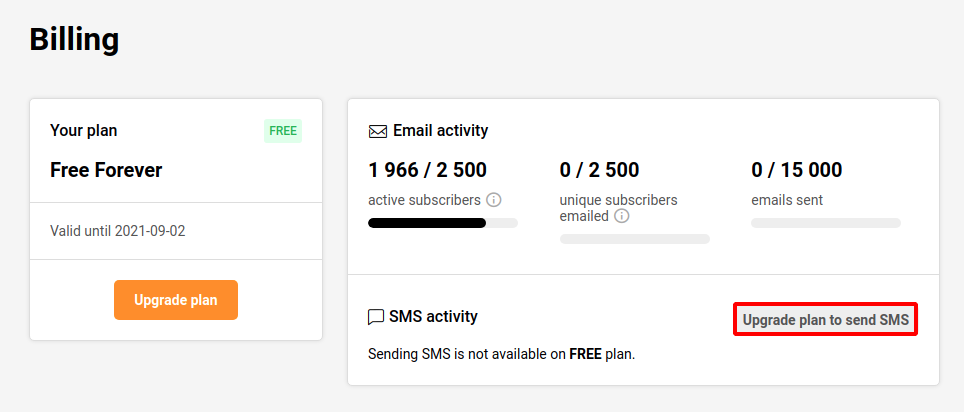 Once the purchase of a standard or a professional plan is made you unlock the ability to buy SMS credits.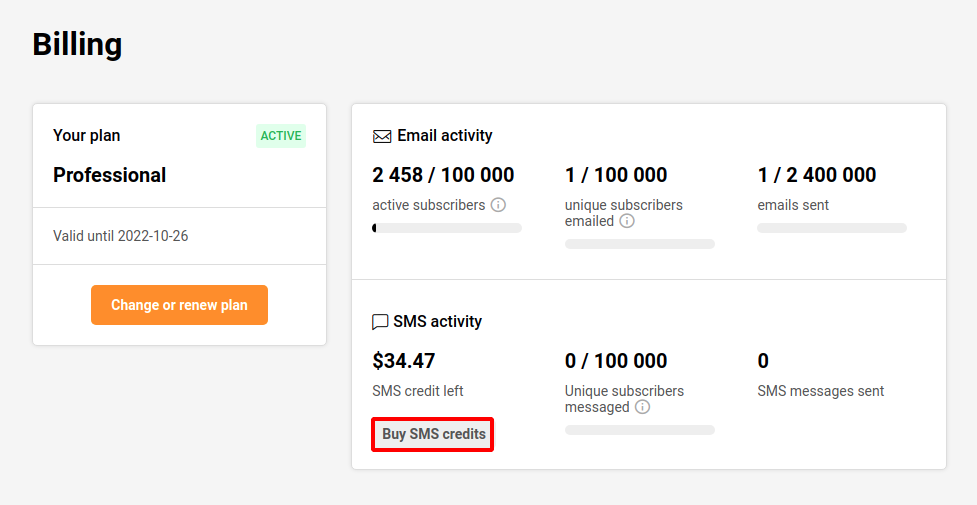 When you subscribe to a Professional plan, you will also receive SMS credits. It's important to keep in mind that the SMS credits provided with the Professional plan expire after one month. More information can be found by clicking here.
Please note: our SMS pricing is character-based. Once you exceed the 160-character limit, the message is billed as two SMS.
If you got stuck on a specific task or can't find a way to execute a particular job, contact our support team via LiveChat or [email protected] – we're here to help 24/7.