How to leave feedback for Sender
Your comments, suggestions, and critiques are like the north star to our ship – they guide us towards constant improvement. Here's a snapshot of how we use your feedback:
Making Current Features Better: Your feedback helps us to spot any bumps in your journey, and smoothen them out for a better experience.
Inventing New Features: Your fantastic ideas often light the bulb for us, leading to new, innovative features on our platform.
Prioritizing Developments: Your feedback helps us understand what's most important to you, and we ensure those things top our list.
Boosting Your Satisfaction: We aim to put a smile on your face! By listening to and addressing your needs, we can make your experience with us even more enjoyable.
How to Share Your Feedback with Us
We've made it super easy for you to share your thoughts:
Via the Feedback Button – The feedback button is conveniently available on each page of our platform. Regardless of your current location within our site, you have the opportunity to express your thoughts instantly. And if you're open to us reaching out to discuss your feedback further, kindly leave your contact email – we look forward to connecting with you!
Conceal or Reveal the Button: If you prefer an unobstructed full-screen view, you can quickly hide the feedback button using the arrow icon. Similarly, the same arrow icon allows you to display the button when you wish to provide feedback.
Via Email: Prefer a more personal approach? No worries! You can directly email our dedicated customer support team via

[email protected]

Live Chat Support: For real-time assistance, simply click on the head icon located in the bottom right corner of your screen to initiate a Live Chat with one of our friendly support agents.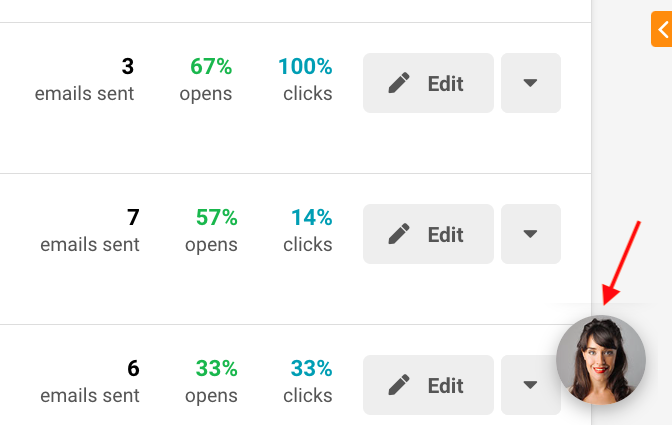 If you got stuck on a specific task or can't find a way to execute a particular job, contact our support team via LiveChat or [email protected] – we're here to help 24/7.