How to import subscribers from GetResponse
To transfer subscribers from GetResponse to Sender, first add your subscribers by opening Sender and clicking on the Subscribers, then select the "Add Subscribers" button on the rigth side of the screen:

After you did that, click on the GetResponse icon and enter your GetResponse account's API key in the area below.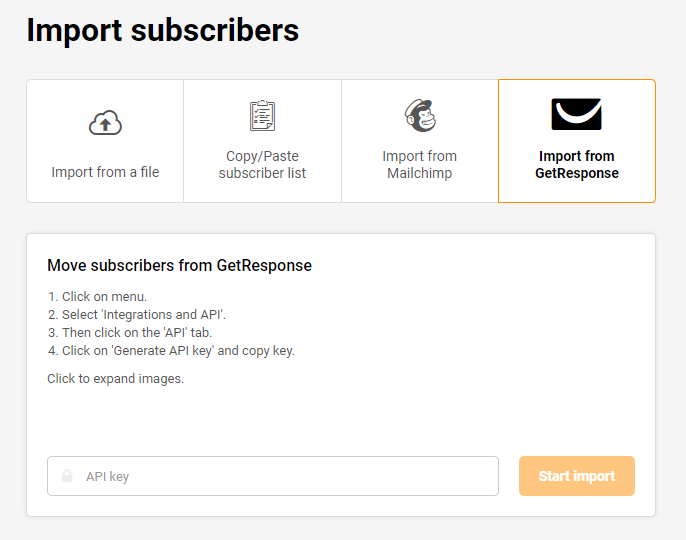 After you paste in the API key and hit "Start import" button your mailing lists will be imported from GetResponse. The whole process will take up to few minutes
How to find API key in at GetResponse?
To find your API key, log in to GetResponse, click the Menu button and switch to 'Integrations and API'.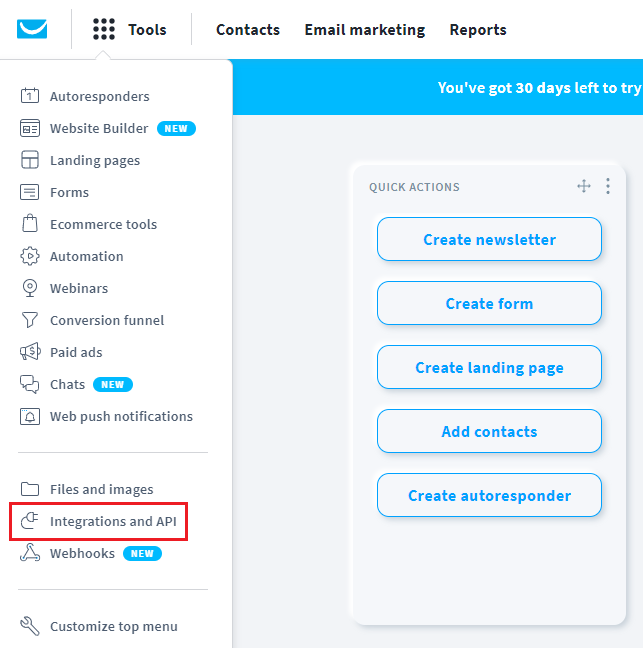 Switch to the 'API' section and click the 'Generate API key' button. Copy your new API key. If you don't have one, click generate API key.

If you got stuck on a specific task or can't find a way to execute a particular job, contact our support team via LiveChat or [email protected] – we're here to help 24/7.