How to exclude or include groups and segments from a campaign send
To maximize your campaign performance, you should only contact those recipients that are engaged and are looking forward to your campaign.  You might want to avoid contacting some of your recipients:
Exclude recipients that are unengaged and that might damage your sender reputation. You should clean up your list regularly to maintain a truly engaged audience. Here is more on how to achieve that.
Avoid sending your campaign to people that might not be interested in specific content. Having a well-organized subscriber list with detailed custom fields and appropriate groups can help target specific subscribers that will be excited to receive.
Including/excluding groups and segments
After creating the campaign, in the Subscribers section, deselect "All active subscribers," and you will be presented with two columns "Send to these groups/segments" and "Exclude groups/segments". 
The first column is for the subscribers that you want to send the campaign to and the second one is for the groups and segments that you want to exclude from the recipients' list. 
If a subscriber belongs to a group/segment that you choose to send the campaign to and the segment/group that you exclude from the recipients – the subscriber will NOT receive the campaign.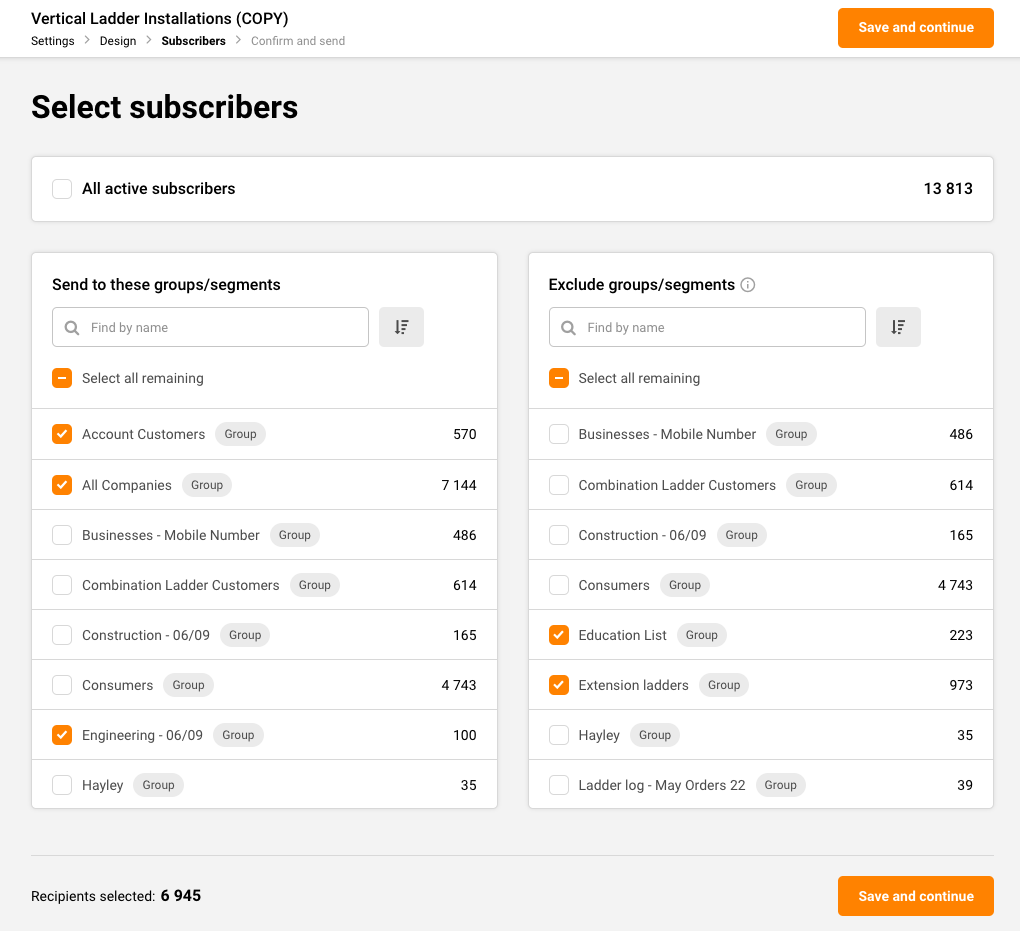 The total number of selected recipients is presented at the very bottom. 
If you got stuck on a specific task or can't find a way to execute a particular job, contact our support team via LiveChat or [email protected] – we're here to help 24/7.