How to add dynamic text to an SMS
The dynamic text can be used with any custom field: first name, surname, order number, location, or any other information that has been collected about subscribers in the custom fields section.
Here is how the dynamic text looks like: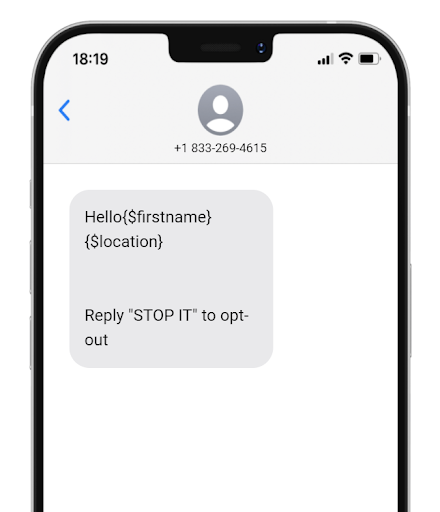 Here is a tutorial on how to insert the dynamic text:
While creating a new SMS campaign, there is a tiny custom field icon in the bottom right corner of the "Message text" box. Once it is clicked, all custom fields appear. Then the desired custom field can be selected.
Here's a short video guide on how it's done:
If you got stuck on a specific task or can't find a way to execute a particular job, contact our support team via LiveChat or [email protected] – we're here to help 24/7.