We've found a way to enhance the deliverability of your emails even further than it was! Our latest update includes automatic domain verification as well as SPF and DKIM implementation. Domain verification is a necessity to enhance deliverability and it'll only take a few minutes to do. Here is a comprehensive tutorial on the matter:
1. Insert your business email address in the "Sender's email address" field on the "Settings" stage of the campaign.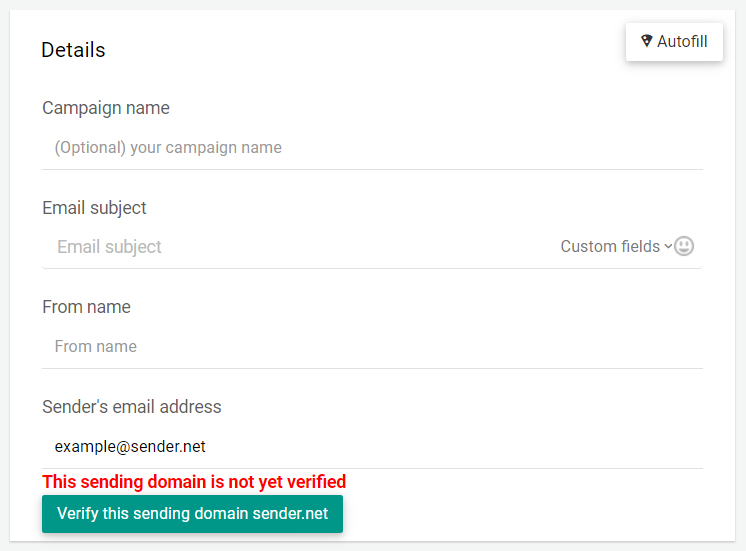 2. Click the "Verify this sending domain" button. It will include the domain name you're trying to verify.

3. In the pop-up window, you can alter the email address you previously entered. When you're done – click "Verify"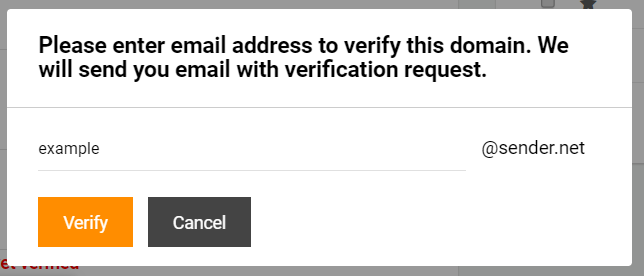 4. A verification email will be sent to you via email, once you get it – click on the "Verify email address" button and you're done!

Here's a video tutorial to help illustrate the whole process: