How can I edit user's email address?
Editing user's email address is a very easy process. Simply go to "Settings", click on "Users," and "Edit" next to the user that you want to change.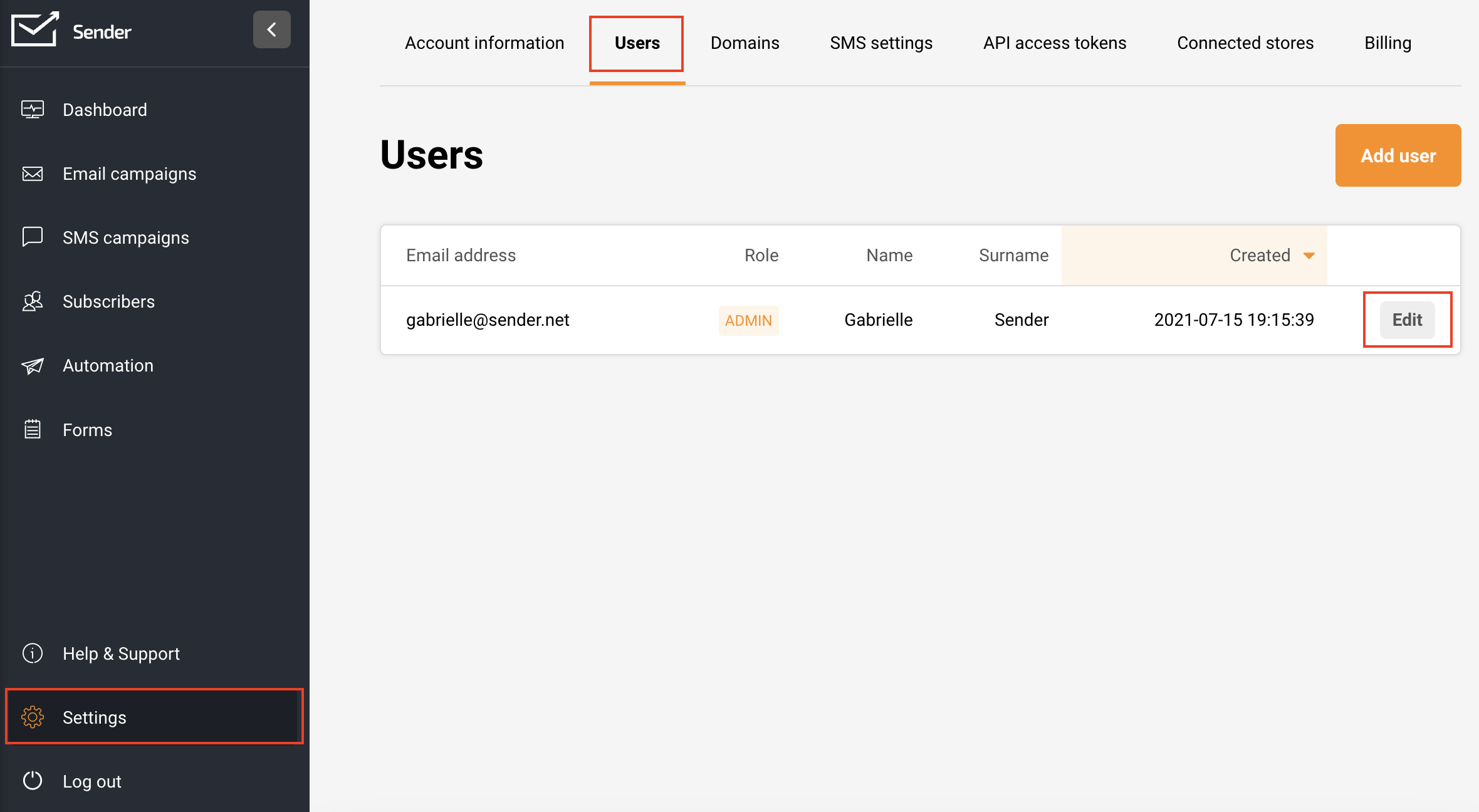 After that, click the pen icon next to the email address and enter the new email address for that user.
If you are stuck on a specific task or can't find a way to execute a particular job, contact our support team via LiveChat or [email protected] – we're here to help 24/7.