Form's desktop/mobile preview
While you are creating a form, you have the option to see how it will look on desktop and mobile devices. You will find the switch between desktop and mobile in the form editor, under the name of the form.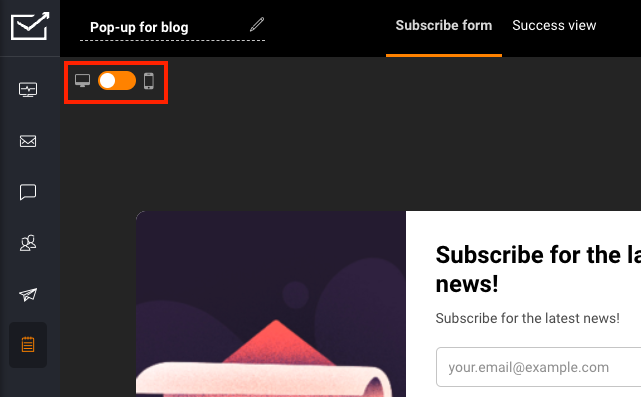 This switch shows the desktop view:
This one shows the mobile view: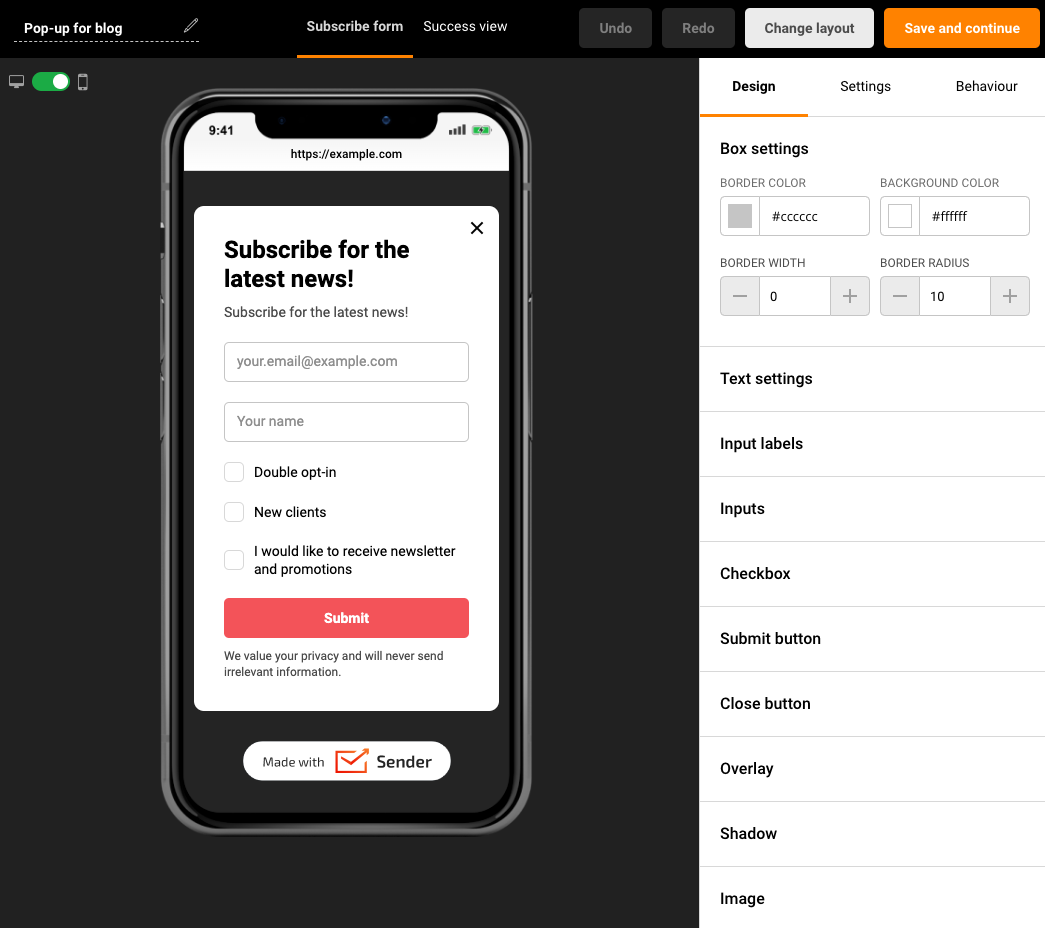 If you want to hide the form from any of the devices, you can do that by going to Behavior -> Visibility.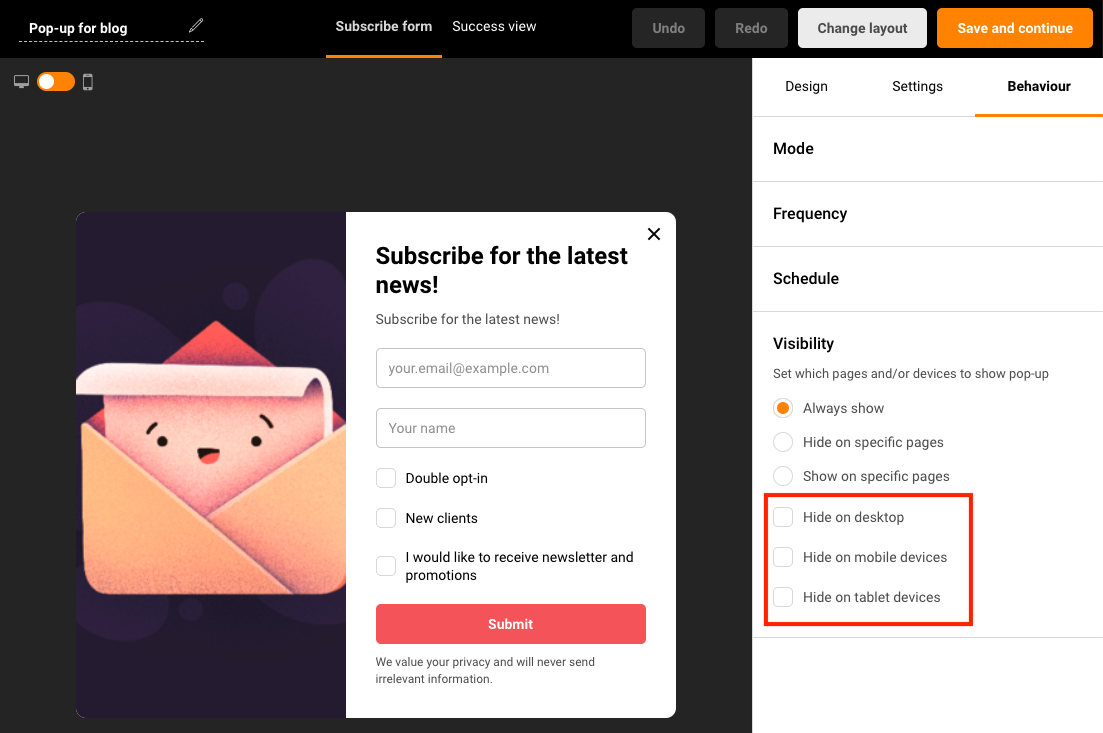 If you got stuck on a specific task or can't find a way to execute a particular job, contact our support team via LiveChat or [email protected] – we're here to help 24/7.