How to create or delete users from an account?
User's creation is a pretty simple process:
open the main dashboard, click "Settings" -> "Users" -> "Add User".
After that, you will need to add a business email address and password of the new user.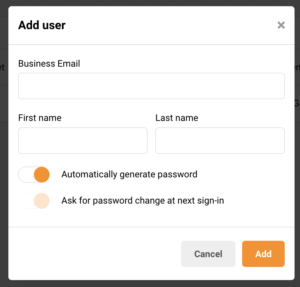 If you got stuck on a specific task or can't find a way to execute a particular job, contact our support team via LiveChat or [email protected] – we're here to help 24/7.