Creating Your First Embedded Form
An embedded form can be made in the same way as a pop-up, with slight differences.
Go to "Forms" and click the "Create your first form" button.
Give your form a name and press "Create".
Choose form type as embedded by clicking "Create new embedded form".
Choose from between the "Default" and "Basic" templates. These layouts primarily differ by structure.
Now you shall be looking at the main screen of the form editor where you can affect everything from look & feel all the way to advanced settings such as GDPR confirmation checkbox and reCaptcha for spam protection.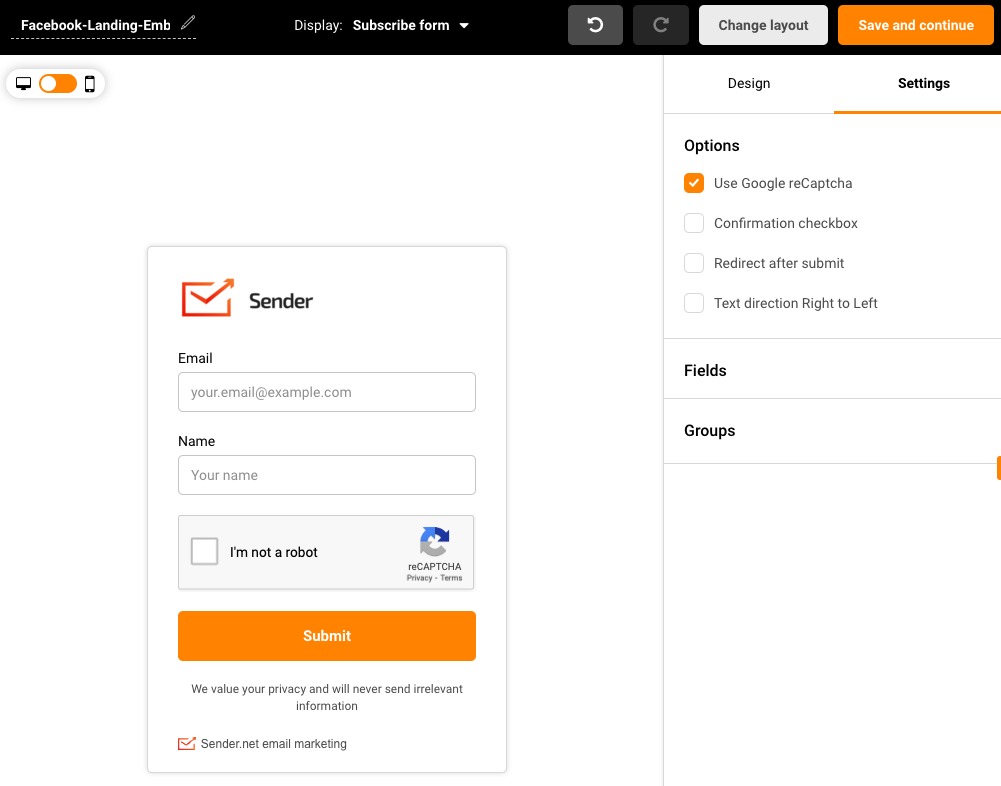 The main difference between popup and embedded form design is that since the latter is pretty much required to be embedded, the form editor does not give you an option to optimize its behavior — only 'Design' and 'Settings' tabs are made available.
All options under the "Design" and "Settings" tabs are identical to what has been described above for popup design. 
If you got stuck on a specific task or can't find a way to execute a particular job, contact our support team via LiveChat or [email protected] we're here to help 24/7.