How can I share my sent campaign?
After you send your campaign, you have the option to obtain a link to send it to whomever you want or you can share it straight from Sender.
Go to Email campaigns, click the arrow next to the campaign in question and choose "Share".
You can copy the link or choose a social platform that you want to share your email campaign to.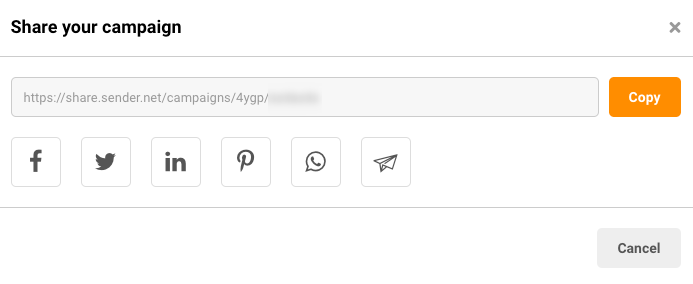 If you still struggle with domain verification – contact your support team via LiveChat or [email protected] – we'll help you with verification. We're ready to help 24/7.