Can I edit a scheduled campaign?
A scheduled campaign can be edited at any time before it gets sent. If you want to edit the time when the campaign gets sent, simply go to Email campaigns and click Edit schedule. 

Then choose a new time for the campaign to be sent.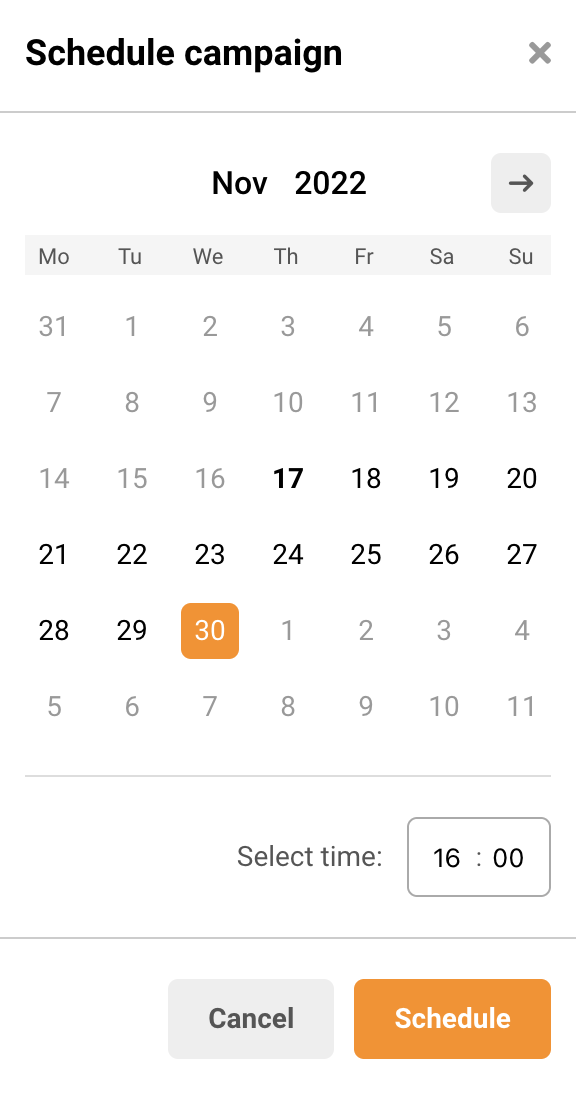 If you want to edit any other part of the campaign, e.g., its title, the preview text, the sender's email, recipients, or content, you will have to cancel the schedule and edit the campaign as any other draft.

If you got stuck on a specific task or can't find a way to execute a particular job, contact our support team via LiveChat or [email protected] – we're here to help 24/7.