Is it possible to create a custom unsubscribe link?
Unfortunately, custom unsubscribe text is not optional, mainly due to GDRP law and abuse prevention. The unsubscribe link and text are fixed for each campaign. However, users can change the language of the unsubscribe link by opening Design Settings and finding the Template settings tab on the right side.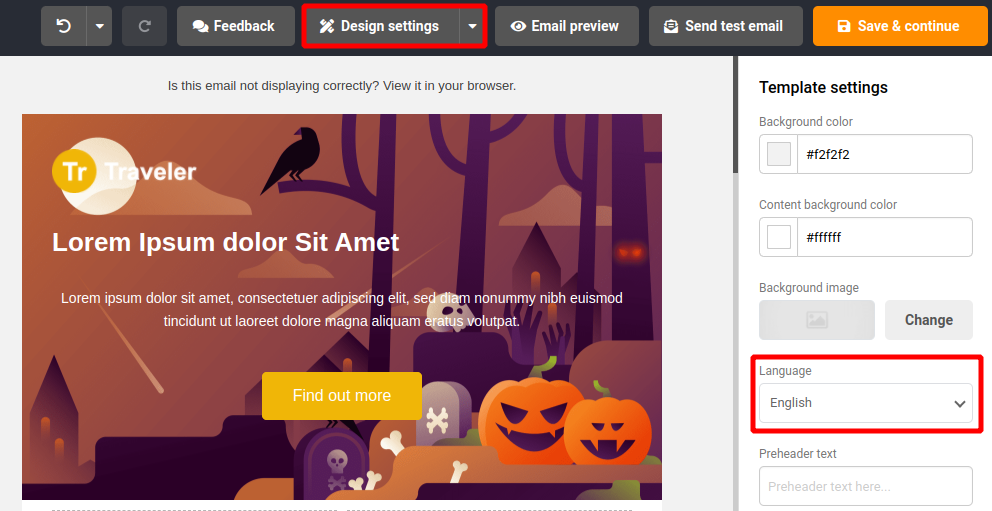 Also, if you scroll a little bit down, you will find Preview and unsubscribe tab. There is an option to change font family, color, size, or hide View in a browser or unsubscribe links.
If you got stuck on a specific task or can't find a way to execute a particular job, contact our support team via LiveChat or [email protected] – we're here to help 24/7, 7 days a week.