How to Schedule an SMS campaign
The SMS campaign scheduling option appears at the last step of the campaign creation. Once everything with the SMS campaign is done, click on the "Save & Continue" button, select your desired subscriber list, click continue to get into the final step.
Click on "Schedule to send"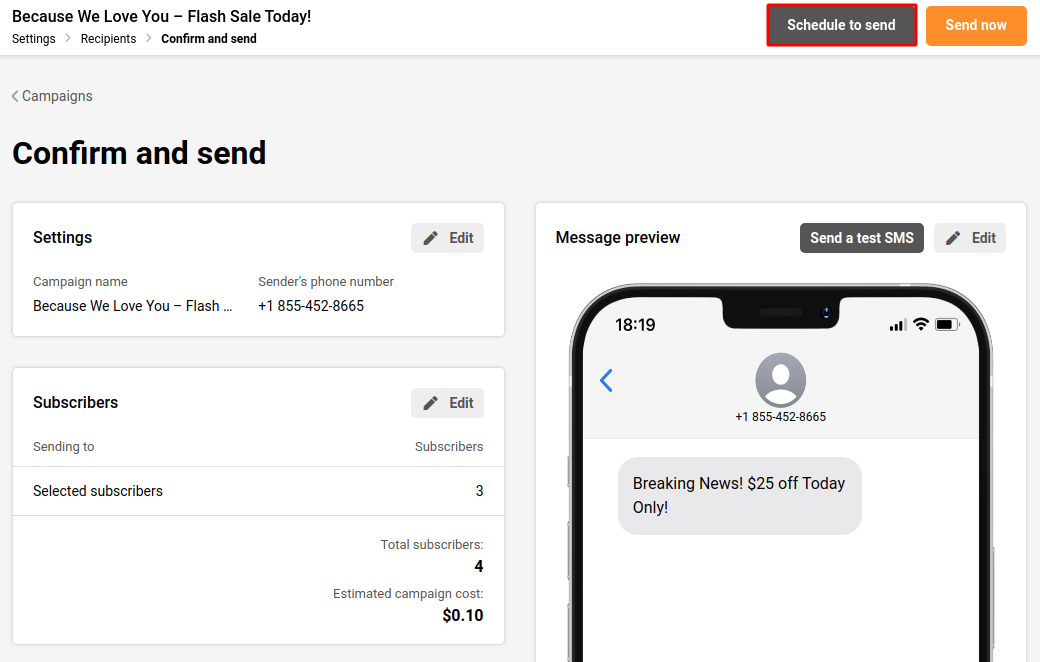 When the schedule button is clicked, a calendar appears, where a date and time can be picked for when the SMS should be delivered.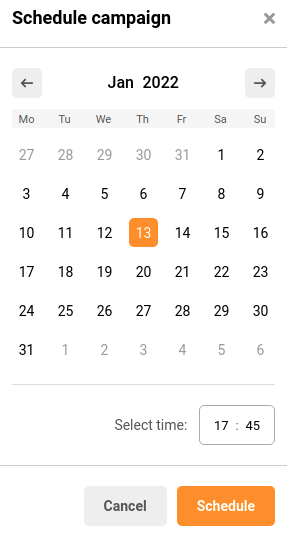 Scheduled SMS appears in the SMS campaign section together with the delivery date and time.
If you got stuck on a specific task or can't find a way to execute a particular job, contact our support team via LiveChat or [email protected] – we're here to help 24/7.