Can I customize SMS Opt-out text?
Yes. There is an "Opt-Out" feature in the SMS campaign with customizable Opt-Out text. This feature can be found under the "SMS Message Add-ons" section in the SMS settings.
Go to "Settings" on the left sidebar under the account, then select the "SMS settings" section. The "Opt-out text" box can be seen at the bottom of the page. From here the "Opt-Out" text can be customized.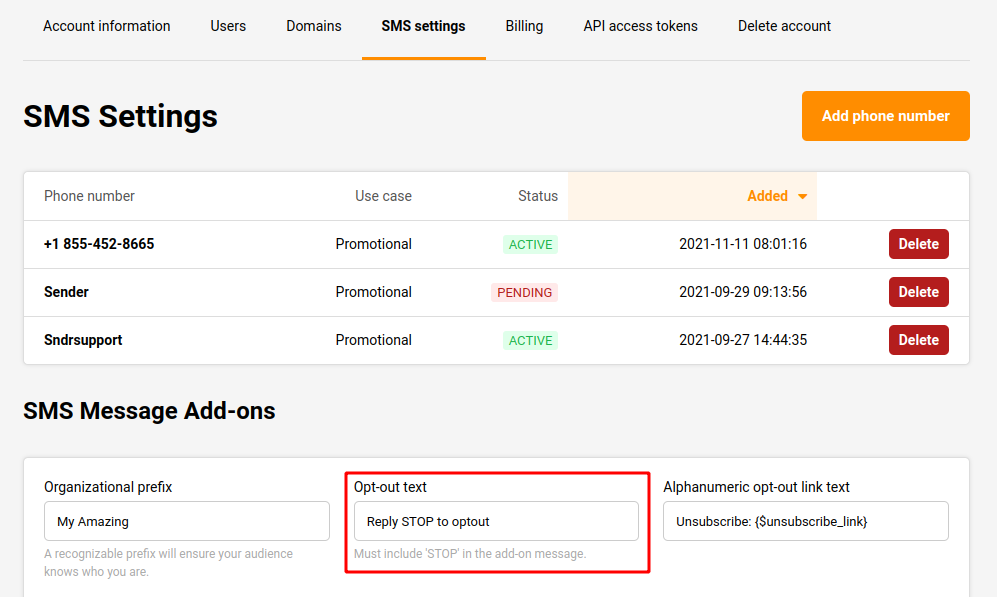 If you got stuck on a specific task or can't find a way to execute a particular job, contact our support team via LiveChat or [email protected] – we're here to help 24/7.