Theme settings come handy when you want to find the most suitable variant of the newsletter's design. Comparing differently themed designs never was so easy,
Here's how it looks in action:
Theme settings are easily changed and modified according to the requirements. In order to modify themes, you will need to select a theme and click on the "customize" button.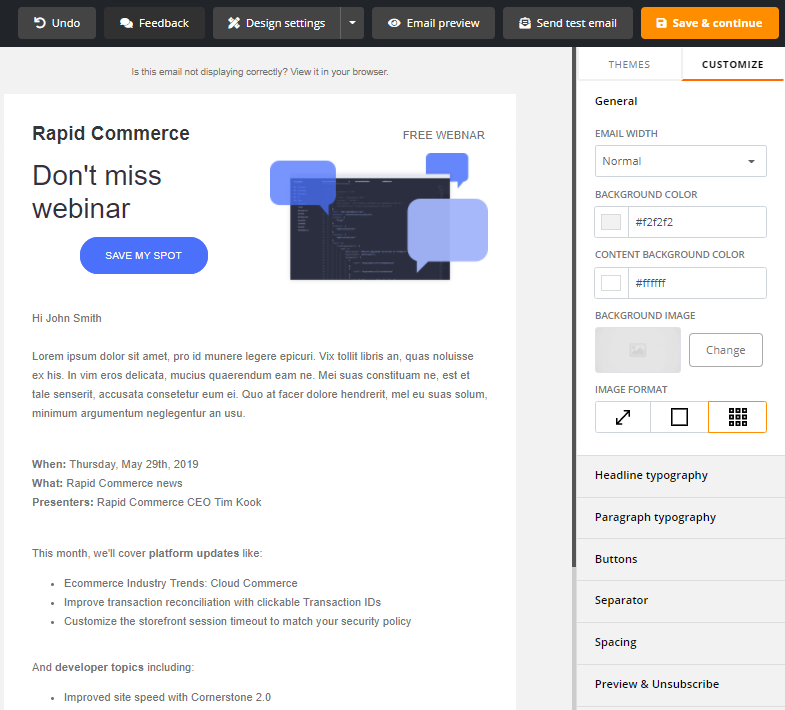 The list of changeable elements:
Headline typography
Paragraph typography
Buttons
Separator
Spacing
Preview and unsubscribe
All above-listed elements are changeable, therefore users are able to create unique themes for different purposes