If you're new to the Design editor, the interface can be pretty overwhelming at first and that's okay – the new Design editor is pretty powerful and feature-rich.
Here's some material to help.
This is the content block library: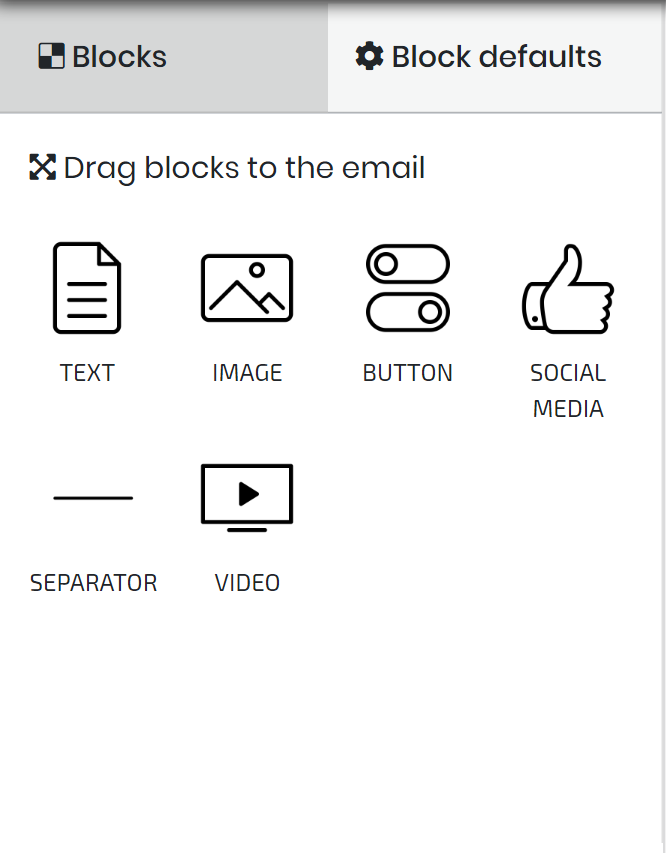 All the blocks you can possibly add are stored here. Self-explanatory. With time, the list will grow longer. If you wish a type of block to be added, simply contact us via live chat with details.
Next, is the 'Block defaults' bar:
You can customize the default settings of each block type here. That eliminates the need to adjust each block one-by-one. If you change the style of (for example) a button in the 'Block Defaults', it will affect all the buttons in that email. Which means, that you can change all the headers, fonts, button colors and most other design settings in here.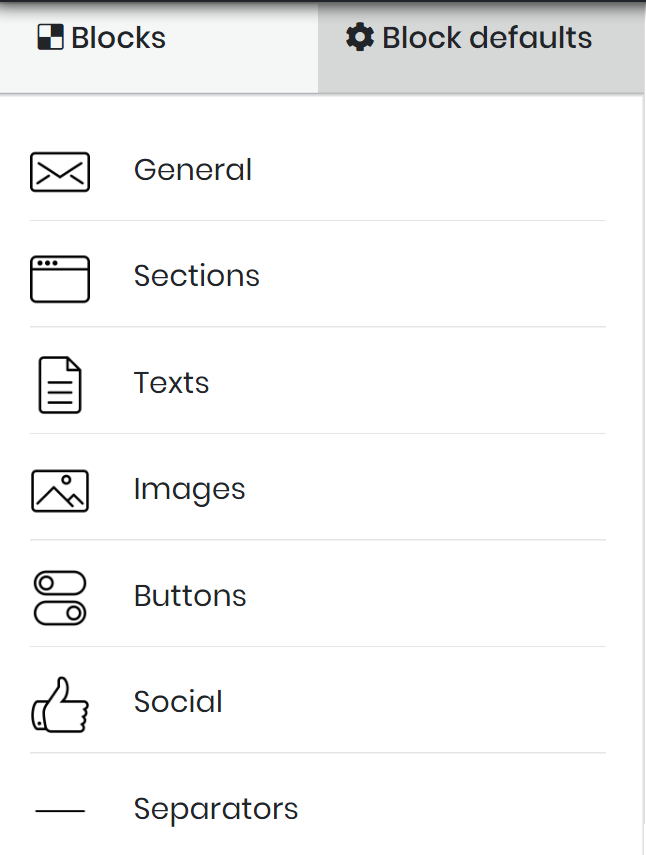 For example, by heading to the 'Generals' tab of the 'Block defaults' you can customize the background of your email by adding an image. Also change the color, font, and size of the Browser preview and Unsubscribe links: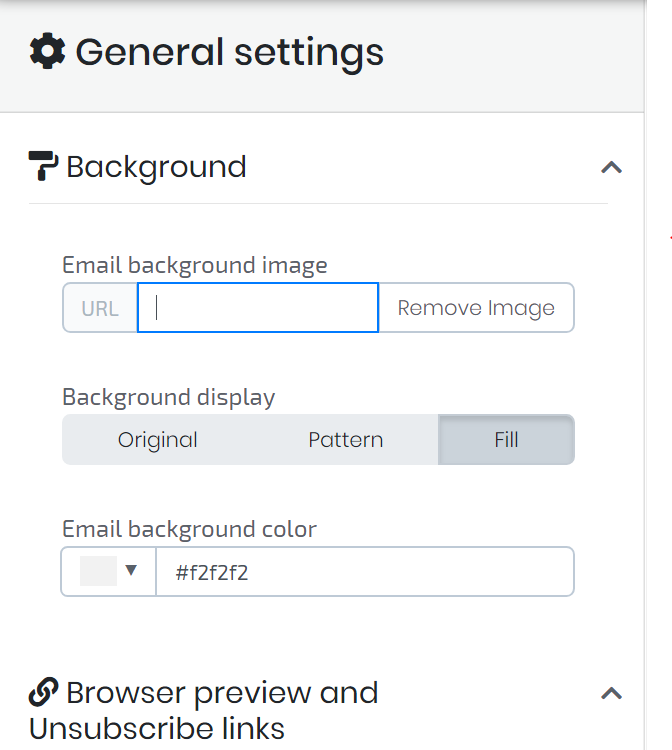 The other place where you'll find the necessary tools to create your beautiful emails is called 'Section settings' :
One of the most important things located there is the 'Paddings' feature. Paddings describe the size of white spacings around each element. Don't forget to use it in order to achieve general aesthetics.
Let's move on to the extra buttons at the top left corner of the interface:

Let's find out what they do.
The first button (the email logo) looks like this:

By clicking it, you'll be able to send a test email to yourself or your colleagues.
The second button (the cellphone logo) looks like this:

Click it to view your email as a smartphone would.
The third button (the dotted one) looks like this:

Use it to select a different template if you're unhappy with the current one. Remember, changing templates will erase any existing progress.
The fourth button (the question mark) looks like this:

Click it to contact our live support, if you ever have any questions.
The last button (the floppy disk icon) looks like this: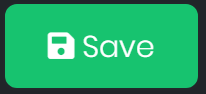 Click it, and you'll move on to sending your campaign.
So that's it. There's no better way to learn than to try the features out for yourself. Explore the interface and tell us what you think!