If you're new to the Design editor, the interface can be pretty overwhelming at first and that's okay – the new Design editor is pretty powerful and feature-rich.
Here's some material to help.
This is the Sections (They create blocks for your elements) tab: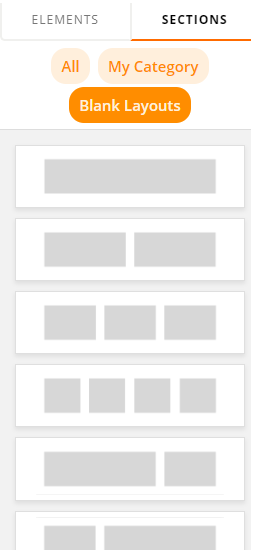 This is the Elements (you drag them into Sections) tab: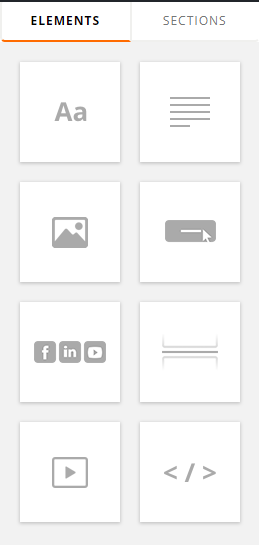 As you can already tell, the interface of the design editor is completely redesigned and packed with new functions which improve utility drastically. The basics of the new editor:
Choose a section, drag it into the email. Then drag an element into it, for example, if you're trying to create a header with a picture, some text and a button below, you will need to select a section according to your visual needs, then drag the elements 'Picture', 'Paragraph' and 'Button' there – a section can handle several elements vertically, so you will be able to stack them on top of each other.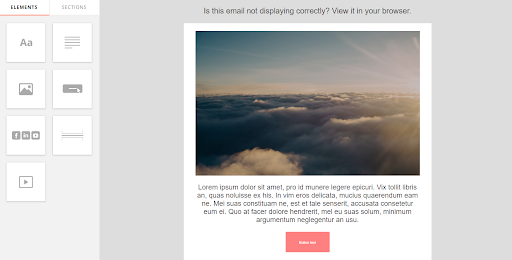 After you drag an element to section column – a customizable menu will appear on the right side of the dashboard. There you'll be able to change settings like sizes, colors, paddings and so on.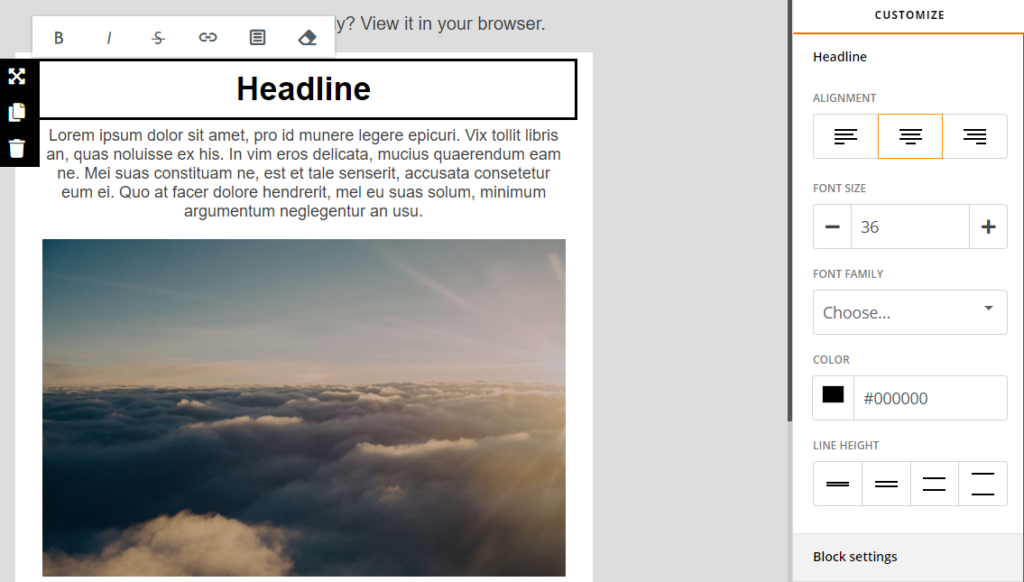 Though we should mention that changes applied this way will be applied only for the current element – future elements won't be changed and will stay default – but don't worry, you are able to change the default element by creating different themes.
Let's discuss what different elements do.
Headline:

This element is dedicated specifically for headlines – once you drag this element to a section column you will be able to style various Headlines by choosing H1, H2 or H3.
Paragraph:

This element is meant for longer text – descriptions, stories and so on.
Image:

This element is for your images and from now on you will be able not only upload images from your computer but also from the web. A brand new feature – the Image library stores your previously uploaded images for future use. It also allows you to use images from Giphy and Unsplash straight from the interface of the Image library.
Button (Call-to-Action):

This element creates a button. It's now more customizable than ever.
Social:

This element allows you to link your social media profiles.
Spacer:

Allows you to separate your content with a spacer. Easily edit the thickness, color, and width.
Video:

Pretty simple – allows you to insert a video to your emails. The video is then changed to a high-quality gif that won't disappear even if the main source of the video is deleted.
Let's move on to how elements interact in sections and what kind of new features are available.
Now you're able to move elements around, copy them, or delete them. The available actions are shown when an element is selected: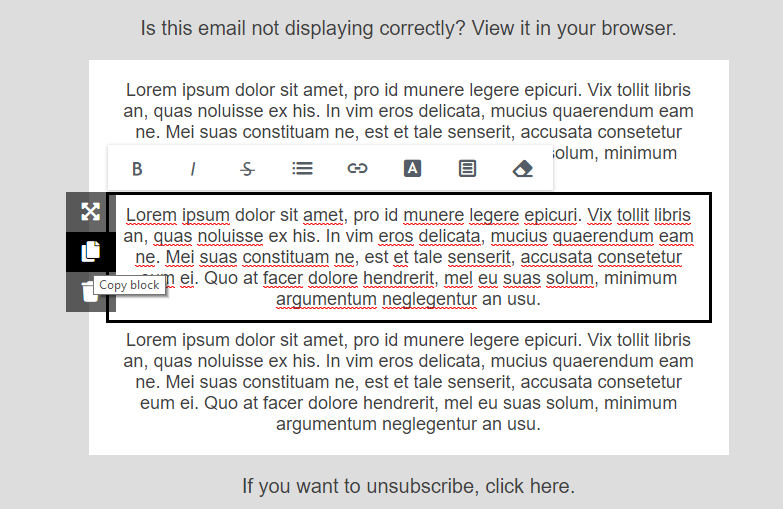 Another thing you should try is the Section editing bar: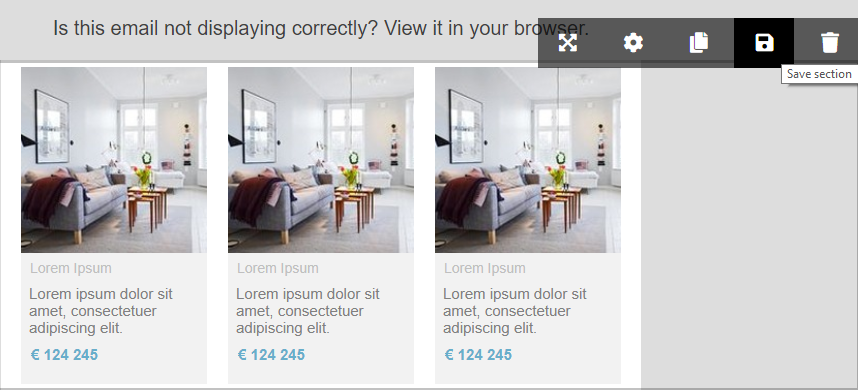 Now you're able to save your favorite sections for future use in other templates and campaigns. All saved sections are stored in the 'My Category' folder of the Sections bar: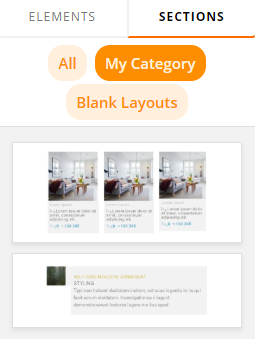 Try it out for yourself – it's one of the best time saving features of this new Design editor!