Creation
To create a new user go to "Account" > "Users" section and press "+ New user".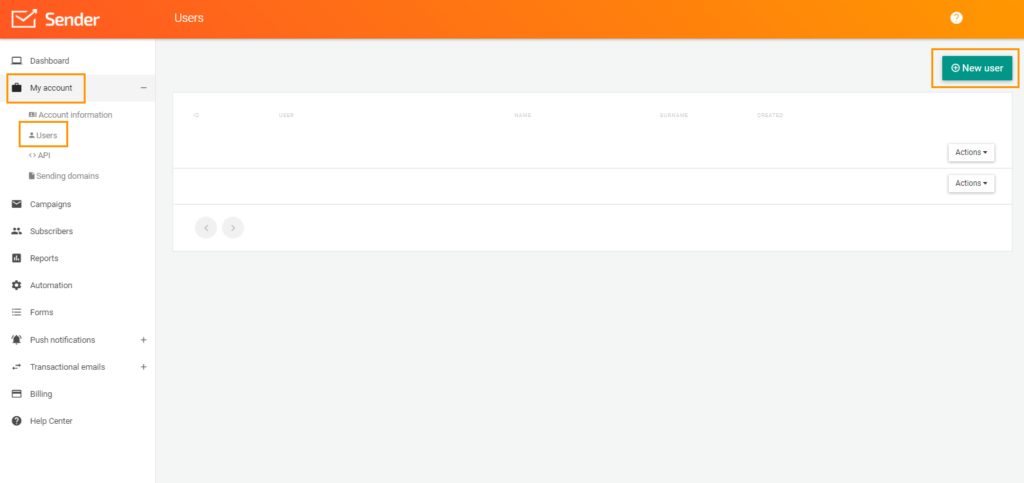 Then – fill in the form.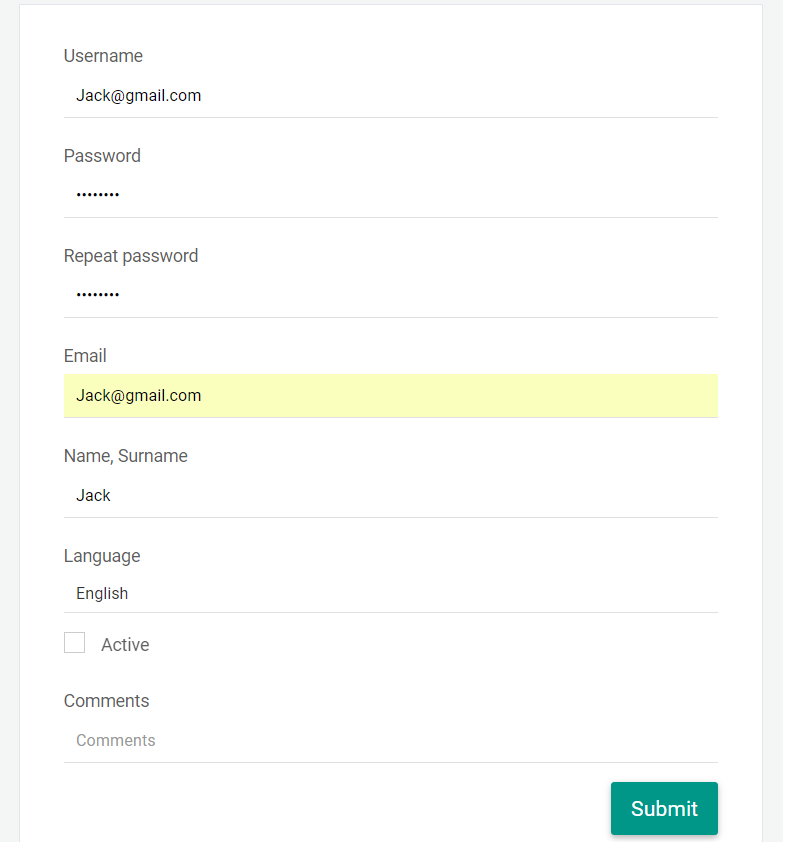 Congratulations you've created a new user!
Deletion
In order to delete a user – simply scroll to the bottom of "Account" section, find the user you want to delete, click on "Action" button near that user and select "Delete".